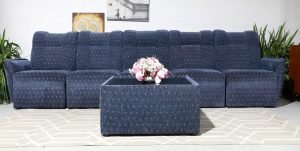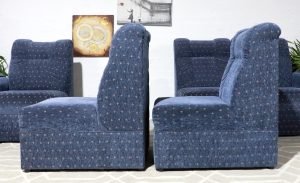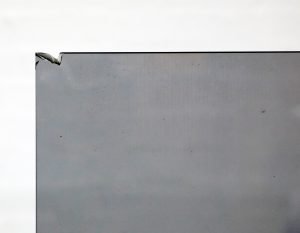 Retro Vintage Modular lounge with Coffee Table
Retro Vintage Modular lounge with Coffee Table
1 in stock
Description
FEATURES:
* Can be rearranged
* Comfy to sit on
CONDITION:
* In GREAT used condition
* Some light wear as expected
* Small chip to the glass
* Dont buy if you are looking for perfection
Please see photos carefully as they add to the description
DIMENSIONS:
Single piece Width 90cm Depth 90cm Height 82cm
Corner Width 170cm Depth 100cm Height 82cm
Discover the epitome of vintage charm and modern flexibility with our Vintage Modular Lounge in Sydney. This sophisticated lounge suite offers a versatile seating solution that not only captures the essence of classic design but also adapts to the dynamic needs of contemporary living.
Timeless Aesthetics: The Vintage Modular Lounge exudes classic elegance with its retro-inspired design, complete with clean lines, tufted details, and subtle curves. Its vintage aesthetics offer a touch of nostalgia that harmonizes beautifully with various interior styles.
Modular Flexibility: This lounge suite is a testament to adaptability. It features modular pieces that can be arranged in various configurations, allowing you to create a customized seating arrangement that suits your space. Whether you desire a spacious L-shaped sofa, separate seating units, or even a combination of both, the Vintage Modular Lounge in Sydney effortlessly caters to your preferences.
Premium Comfort: Comfort is not compromised in this vintage-inspired design. Each seat is generously cushioned, providing a luxurious, inviting place to relax. The plush upholstery and supportive backrests make it a perfect choice for both relaxation and social gatherings.
Quality Craftsmanship: Crafted with precision and care, this lounge suite is built to withstand the test of time. The solid hardwood frame and top-quality upholstery ensure both durability and lasting quality. Every detail reflects the commitment to excellence, making this suite a valued addition to your living space.
Elevate your living room with the Vintage Modular Lounge in Sydney. Experience the fusion of classic design and contemporary living, where style meets adaptability. Redefine your space with an accent piece that offers both aesthetics and versatility. Choose vintage. Choose modularity. Choose comfort. Choose vintage modular sofa sydney