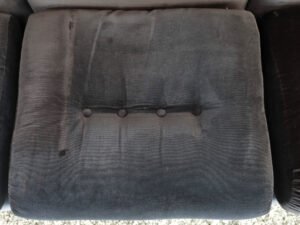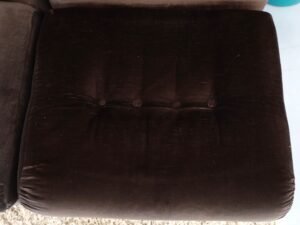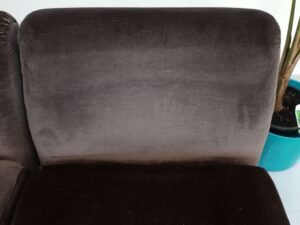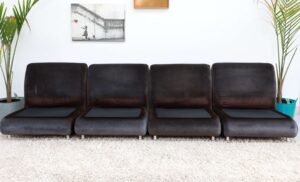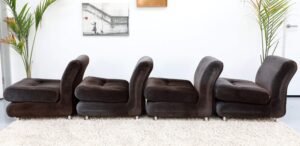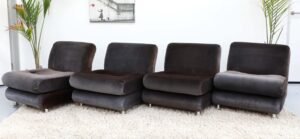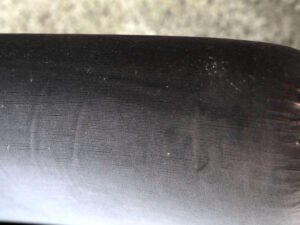 Vintage Vanderoza Pod Chairsx4
Vintage Vanderoza Pod Chairsx4
1 in stock
Description
Retro Modular Sofa
FEATURES:
* Extremely comfortable
* Made by VANDEROZA
CONDITION:
* Some light wear as expected
* In GOOD vintage condition
* Mild stains which can be easily lift off by professional steam cleaning
* Some discolouration, dont buy if you are looking for perfection
Please see photos carefully as they add to the description
DIMENSIONS:
TBC
Introducing our Retro Modular Sofa – a true embodiment of mid-century charm and contemporary versatility. This sofa redefines the concept of style, adaptability, and comfort, making it the perfect addition to your modern living space.
Iconic Retro Design: The Retro Modular Sofa pays homage to the mid-century design era, featuring clean lines, low profiles, and a distinctive retro aesthetic. With its nod to the past and modern functionality, it effortlessly blends into a variety of interior styles, adding a touch of nostalgia to your decor.
Modular Flexibility: Designed with flexibility in mind, this sofa is a modular masterpiece. You can arrange the individual pieces to create the perfect seating configuration for your space. Whether you prefer a classic sofa layout, a sectional, or a chaise lounge, the Retro Modular Sofa adapts to your needs.
Uncompromised Comfort: Sink into the plush cushions of the Retro Modular Sofa and experience unparalleled comfort. The deep seats and generous padding offer a cozy and inviting seating experience. It's the ideal setting for relaxation, entertaining guests, or unwinding in style.
Durable Construction: Built to last, the Modular Sofa features a sturdy internal framework, ensuring longevity and stability. The high-quality materials and craftsmanship provide the durability and support needed for years of comfortable lounging.
Contemporary Elegance: The Modular Sofa is a timeless statement piece that adds a sense of sophistication and charm to your living space. It's not just a piece of furniture; it's a conversation starter, a focal point, and an invitation to unwind in style.
Experience the perfect blend of retro design and modern living with the Retro Modular Sofa. Elevate your home's decor with this versatile, comfortable, and stylish piece. Embrace nostalgia and adaptability in your living space – choose the Retro Modular Sofa today.