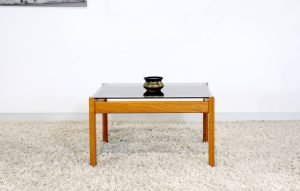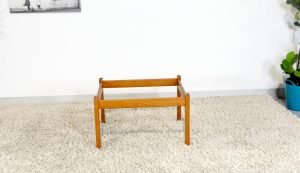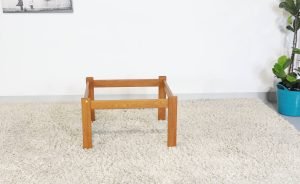 RETRO VINTAGE GLASS COFFEE TABLE
RETRO VINTAGE GLASS COFFEE TABLE
1 in stock
Description
CONDITION:
* In GREAT used condition
* No repairs
Please see photos carefully as they add to the description
DIMENSIONS:
Width 76cm Depth 76cm Height 32cm
Elevate your living space with our stunning Glass Coffee Table, a fusion of sophistication and modern design that will instantly become the centerpiece of your home. Crafted with meticulous attention to detail and quality, this table not only serves as a functional piece of furniture but also as a statement of elegance and style. Buy bed Sydney
Contemporary Elegance: The Glass Coffee Table is designed with contemporary aesthetics in mind. Its sleek lines, minimalist silhouette, and transparent glass top create an open and airy feel in your living room, making it an ideal addition to various interior styles, from modern to eclectic. This table is a perfect blend of form and function, providing both beauty and utility.
Premium Materials: Crafted from high-quality materials, this coffee table stands the test of time. The tempered glass top is not only visually stunning but also exceptionally durable, resistant to scratches and easy to clean. The sturdy metal or wooden base offers stability and support, ensuring that your table remains a valuable piece for years to come. Buy bed Sydney
Versatile Design: The versatile design of the Glass Coffee Table allows it to seamlessly integrate into your living room decor. Its transparent top creates a sense of space, making it perfect for smaller rooms, while the metallic or wooden base adds a touch of sophistication. Whether you're going for a contemporary, industrial, or traditional look, this table complements a wide range of interior styles.
Practical Use: Aside from its visual appeal, the Glass Coffee Table provides a practical surface for a variety of uses. Display your favorite books, magazines, or decorative accents on the spacious top. It's also a perfect spot for your morning coffee, cocktails during social gatherings, or a place to put your feet up after a long day.
Enhance Your Living Space: Transform your living room into a haven of style and comfort with the Glass Coffee Table. This elegant piece is a conversation starter and a functional addition that reflects your refined taste and complements your interior decor. Its transparent surface allows your other furniture and decor to shine while providing an elegant touch that ties the room together.
Upgrade your living room with our Glass Coffee Table, where contemporary elegance meets practicality and durability. Make a statement, redefine your living space, and embrace a new level of sophistication with this exquisite piece of furniture. Choose the Glass Coffee Table for an instant upgrade to your home's aesthetics and functionality.