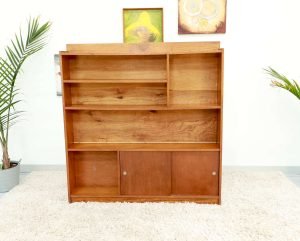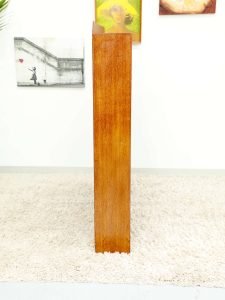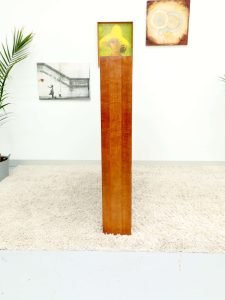 Retro Vintage Mid Century Wallunit Room Divider
Retro Vintage Mid Century Wallunit Room Divider
1 in stock
Description
mattress stores Brisbane
FEATURES:
* Solid and sturdy construction
* 2 slide door compartment
CONDITION:
* In GREAT used condition
* Some marks commensurate with age and use
Please see photos carefully as they add to the description
DIMENSIONS:
Width 137.5cm Depth 22.5cm Height 144.5cm
Elevate your interior design with our Wallunit Room Divider, a stunning fusion of style and functionality. This modern masterpiece seamlessly combines the beauty of a room divider with the practicality of a wall unit, providing you with an innovative solution to enhance your living space.
Contemporary Design: The Wallunit Room Divider offers a sleek, contemporary design that will breathe new life into your room. Its clean lines and sophisticated aesthetics make it a versatile addition to any interior, whether it's a modern, minimalist space or a more traditional setting.
Versatile Storage: This piece serves a dual purpose as both a room divider and a storage solution. It provides ample space for displaying decorative items, books, or personal treasures, while also offering concealed storage options to keep your space organized and clutter-free.
Quality Craftsmanship: Crafted with attention to detail, the Wallunit Room Divider is built to last. The use of high-quality materials and expert construction ensures the durability and longevity of this piece. It's not just a beautiful addition to your home; it's an investment in lasting quality.
Flexible Placement: With its free-standing design, you can place this room divider anywhere in your home. Whether you want to separate a living and dining area, create a cozy reading nook, or add style to a home office, the Wallunit Room Divider adapts to your needs and space.
Elevate your home decor with the Wallunit Room Divider – a contemporary statement piece that combines form and function with elegance. It's not just a room divider; it's a versatile storage solution that brings a touch of sophistication to your living space. Choose innovation. Choose the Wallunit Room Divider. mattress stores Brisbane