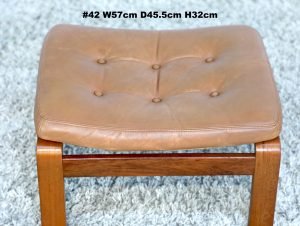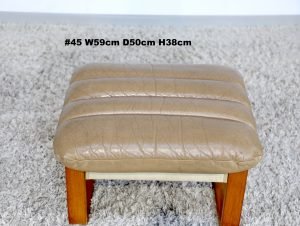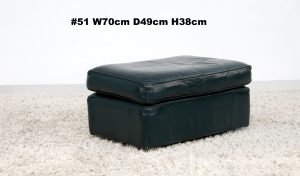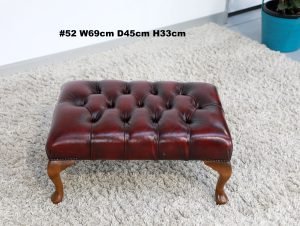 Various Genuine Leather Chesterfield Ottoman Foot Stool
Genuine leather chesterfield ottoman foot stools
each $375
27 in stock
Description
FEATURES:
* Genuine leather
* Ornate legs
CONDITION:
* In GOOD used condition
* No holes, tears or buttons missing
Please see photos carefully as they add to the description
More pictures will be provided on request
Elevate your living space with our Leather Chesterfield Ottoman Foot Stool – a refined addition that seamlessly complements your existing furniture or stands as a statement piece in its own right. This handcrafted ottoman is the epitome of classic design, timeless beauty, and versatile functionality.
Timeless Elegance: The Leather Chesterfield Ottoman Foot Stool features the iconic Chesterfield design elements, including deep button-tufting, luxurious top-grain leather, and hand-finished details. These classic characteristics create an aura of timeless elegance, making this piece the perfect accent for any room.
Luxurious Leather: Crafted with top-quality, supple leather, the ottoman offers both a sophisticated appearance and long-lasting durability. The leather's rich texture adds a touch of opulence to your living space while ensuring that this footstool withstands the test of time.
Versatile Functionality: Not just a footstool, this piece can serve as a stylish accent, a convenient extra seat, or even a unique coffee table when paired with a tray. Its compact size allows for flexible placement in various settings, including living rooms, studies, or bedrooms.
Uncompromised Comfort: The Leather  Foot Stool offers a comfortable respite for your feet or an extra seat for guests. Its cushioned top invites you to relax and unwind, allowing you to indulge in comfort while maintaining an elegant decor.
Experience the perfect marriage of style, quality, and comfort with this  Ottoman Foot Stool. Embrace the enduring charm of classic design while adding a touch of luxury to your living space. Make a statement with this versatile piece that embodies timeless beauty and functionality. Choose elegance. Choose comfort. Choose our Leather Chesterfield Ottoman Foot Stool.